Castries, St Lucia – The National Insurance Corporation has taken its message of social security to schools across St Lucia.
The schools' education campaign dubbed, Your Future Starts Today commenced in February with the NIC visiting over a dozen secondary schools on the island.
The campaign targeted fifth form students, many of whom are preparing to enter the world of work, by empowering them with information about the way NIC works and the benefits available to contributors. Students were also given an opportunity to register for their National Insurance numbers for the first time.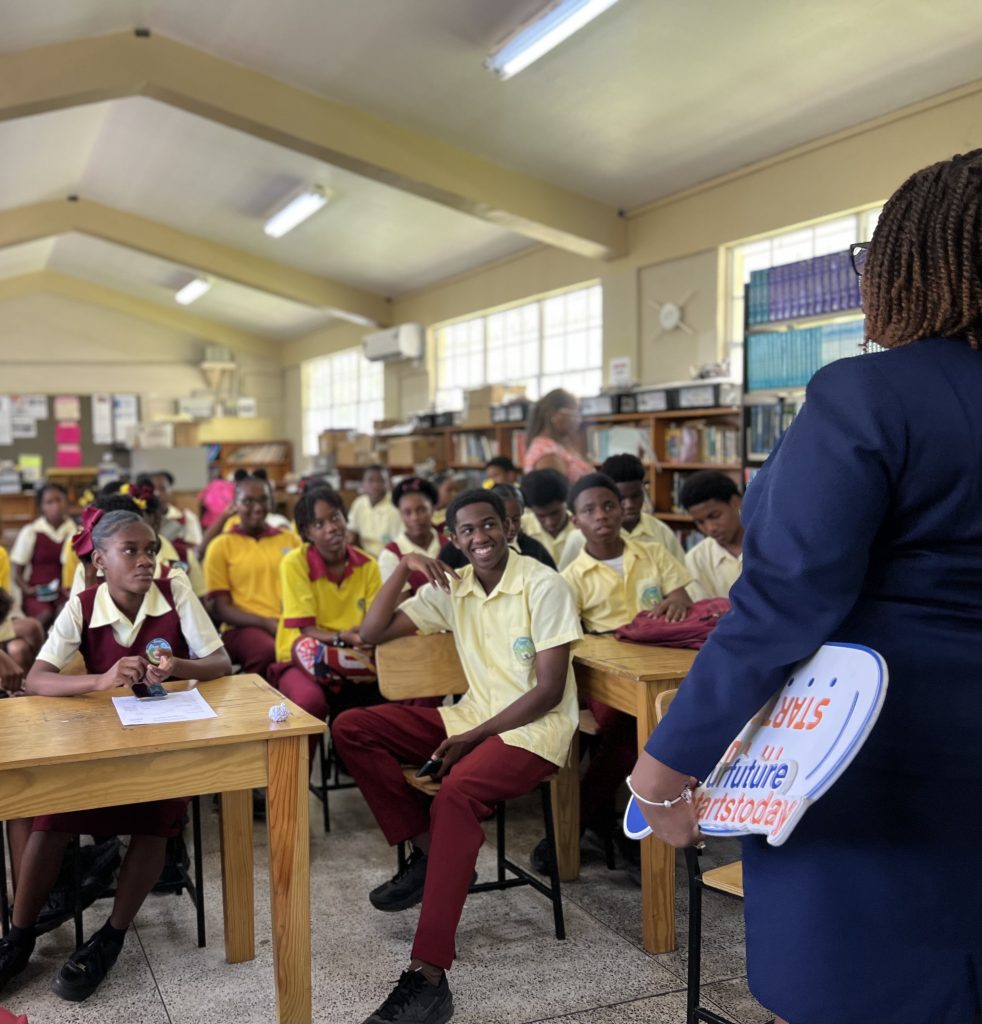 Your Future Starts Today was originally launched in 2019 but was suspended in 2020 due to the Covid-19 pandemic.
"We are very excited to have resumed this important campaign to empower form five students since many of them will be entering the workplace soon. We are educating them on the concept of social security, so they have a better idea of what to expect once they become NIC contributors themselves," said NIC Communications Manager Shervon Alfred.
"The campaign has been hugely successful, and we are amazed at the intelligent, thoughtful and probing questions coming from the students," Mr Alfred added.
Your Future Starts Today campaign visited thirteen (13) Secondary schools across the island, reaching approximately one thousand, two hundred and twenty (1220) students. The program will continue in the new academic year.
The National Insurance Corporation thanks the Ministry of Education for its support of the school sensitization campaign.
-ENDS-